Founding Member: Florida Perishables Trade Coalition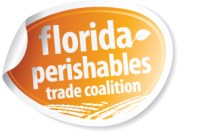 The Florida Perishables Trade Coalition (FPTC) is a non-profit association formed in January 2012 to focus the collective experience and efforts of industry leaders from throughout the state to increase trade in perishable products through Florida's airports and seaports. It formally organized in 2012 to expand upon the work and support the efforts of an informal trade coalition which has identified and worked on these issues over the last year.
Members of the industry are invited to join the FPTC to help shape, direct and fund its efforts, to grow perishable trade in Florida ports, by addressing the cold treatment issue, reviving perishable logistics workshops, and undertaking new initiatives identified by FPTC members as needed to make agricultural trade grow and prosper in Florida ports. 
For more information and to download the membership form, click here:
Florida Perishable Trade Coalition Information & Membership Form